RoboKiller, Mouth Tape, Back Market...
Hey,
For millions of listeners, lo-fi music is the soundtrack to their workdays, study sessions, and sleep. But the phenomenon isn't just about the beats — there's a fascinating backstory to the trend's rise in popularity.

The mellow, ambient sounds owe their ascent in part to a change YouTube and Spotify made to their ranking algorithms, which started to prioritize the watch/listen duration as a proxy for engagement, rather than just looking at likes and clicks. This gave an advantage to content that users could press "play" on and let go for hours on end, like "lo-fi for working/relaxing/studying" playlists and livestreams.

Top lo-fi hip-hop YouTube channels have racked up millions of subscribers by offering endless loops of music to help relax, work, and study, often through 24-hour livestream radio channels. Spotify's wide array of "chill" playlists likewise promises to help ease stress and be unobtrusive enough to leave on all day.

The channels have carved out a niche as a middle option between FM radio — where stations are highly regulated and manned 24/7 — and Spotify or Apple Music's algorithmically generated playlists.
The rising interest in becoming a lash technician in beauty salons (a "lash tech") highlights that, as with any trend, there comes a full range of related businesses that can rise out of it.

When, for example, Americans started getting into yoga en masse years ago, savvy entrepreneurs could get into the market by dropshipping yoga mats, selling yoga e-books, or launching certification programs for yoga instructors, among countless other businesses.

With interest in eyelash treatments such as lash lifts, lash tints, and lash extensions soaring 32% year-over-year within the beauty industry, new companies are stepping up to provide these services, creating more demand for lash techs — and certification classes — in the process. This expansion is also helped by the fact that the category's main competitor, mascara, is difficult and expensive to produce, prompting some younger cosmetics brands to avoid it entirely.

The decline of mascara and growth of eyelash treatments and false lashes can be largely traced back to social media, where long, flawless lashes are the norm among beauty influencers and celebrities. To achieve the same look (and avoid the mess of mascara), consumers are willing to pay upwards of $100 per month for professional lash extensions. When they do, they also become walking billboards for the service, potentially inspiring friends and followers to try it themselves, further fueling interest in the category and more opportunities for a variety of associated businesses.
The trend of taping one's mouth shut at night in order to gain a better sleep and reduce dry mouth, snoring, and throat soreness is gradually making its way to the mainstream, and manufacturers are beginning to cash in with "sleep strips," which are essentially just branded strips of tape priced at enormous markups.

While American consumers are increasingly looking for DIY healthcare solutions, many will also likely have safety concerns about using conventional tape on their mouths at night, fearing they may stop breathing. Companies offering peace of mind can charge a premium — so much so that "sleep strips" are priced at 20-100x more than paper tape on Amazon, despite the two products being functionally the same.

The trend echoes several other popular healthcare products that originated as DIY tools, including the Theragun and Hypervolt, whose brand-name products can sell for $400 or more, mitigating consumers' fears of being harmed by a (much cheaper) homemade device.
Most consumers want to help the environment — but Stojo understands that until convenience outweighs guilt and desire to do good, many consumers won't change their habits.

The company's collapsible cups eliminate the friction of carrying around a full-size mug. Not unlike bringing one's own bags to Whole Foods, drinking from reusable cups is an eco-friendly choice that's also highly visible, making it a status symbol and giving others a reason to follow suit.

As discussion grows around more radical green lifestyle changes such as giving up air travel and going zero waste, relatively low-lift actions like swapping out paper or plastic cups for collapsible silicone will likely seem like a no-brainer to many consumers. On their website, Stojo emphasizes the convenience of its product, from the straw for "splash-proof sipping" to its dishwasher-friendly material (cleanliness being another friction point dissuading some from switching to reusable bottles and straws).

Plus, here the product is tied to a daily routine — namely, one's morning coffee — so users are more likely to build a habit out of it over time.
Robocalls are only getting worse, and RoboKiller, an app designed to help block these unwanted calls, has devised a brilliant SEO strategy to reach the millions of Americans who are desperate for a solution.

89% of the site's traffic comes from search, but searches for 'RoboKiller' only account for 0.5% — instead, the vast majority originate from people trying to identify the phone numbers that just called them.

This works because the company has generated around one million landing pages for individual phone numbers — one for each number that people commonly search after getting a robocall. The approach has been so successful that the company's site visits soared from 375,000 in May 2019 to 2.5 million in October.

The searches are also likely to keep coming, as technology has made spamming a cheap and easy hustle. When people do pick up their phones, it pays off, too, bringing in an average of $430 for every successful call, according to the FTC. Last year, the number of robocalls reached 48 billion — a 46% increase from the year prior — and according to US Federal Communications Commission forecasts, more than half of all calls placed this year will be robocalls.
As stigma around seeking treatment for hair loss declines, and men face increased pressure to conform to idealized beauty standards they encounter in the media and on Instagram, more and more are discussing, searching, and acting on plans to get a hair transplant in — of all places — Turkey.

There, patients can expect to pay around $2,000 for the surgery — roughly a tenth of what it might cost in the U.S.

At the same time, influencers, celebrities, and ads for direct-to-consumer companies like Hims are helping normalize the idea of getting medical help for these concerns, while also making men more self-conscious about their hairlines.

In Turkey, hair transplants are a $1 billion industry, serving patients primarily from the Middle East, Europe, and the U.S. (where, in the latter case, prohibitively high costs lead some men to venture farther afield for the procedure). Getting the surgery performed abroad may also help some men feel more comfortable with the recovery, knowing their friends and acquaintances won't see them with their heads bandaged.
As consumers' desire to share health progress (like tracked steps) conflicts with feeling like there's less time to exercise, the under-the-desk elliptical has risen in popularity. A leading brand in the category - Cubii - is, in fact, delivering on this so well that they've found a staggering 89% of customers report using the product at least three times per week.

As the boundaries between work and leisure time blur and staying active is increasingly seen as aspirational, products and activities that would once have been seen only at the gym are now more and more acceptable in the office.

Cubii makes it easy to work out while sitting in front of a laptop or watching TV — and at a far more affordable price than buying a full-size elliptical. Its convenience also means people are actually using it: The company has sold 250,000 units to date. Its compact size, meanwhile, means that even city dwellers can store it in their apartments (a barrier for other popular fitness equipment such as Peloton bikes).

The growth of fitness trackers like Fitbit and the Apple Watch also means more people are counting steps, and Cubii allows users to track strides, helping them reach their goals even when they don't have time to walk around all day.
Interest in refurbished smartphones is on the rise as wireless carriers have moved away from subsidy models. Now, instead of paying a lower upfront price for a phone in exchange for committing to a plan, consumers are often on the hook for the full cost, and the sticker shock is driving some to seek out alternatives. On Back Market, a site for buying refurbished electronics, most of the activity is in fact around the iPhone, despite having a whopping 300,000 other products to offer.

And there's still a ton of room to grow. According to one study, more than 80% of U.S. consumers have never shopped refurbished, citing lack of trust or awareness of the products. But if one day, the latest iPhone is seen as a sign of wastefulness rather than a status symbol, that could change.

Back Market finds buyers largely through paid search, and instills confidence by making the process feel more like shopping for a new product than taking a risk with an unknown third-party seller. Similar approaches have worked before: The U.S. used-car market — once seen as a haven for unscrupulous dealers — is now more than twice the size of the new-car market, and resale is booming in sneakers and apparel as companies formalize the selling process.
The way we work is changing, and companies that provide services to the rising class of gig workers, freelancers, and remote employees play a key role in this shift.

Time tracking apps Clockify and TSheets are part of a wave of business tools designed to support the growing number of people who work remotely, as well as companies who rely on outsourced or freelance labor. The apps' users differ geographically — Clockify is more popular in Asia, South America, and Europe, while TSheets dominates in North America, Australia, and South Africa — but both have very high retention and continued use, each with over 80% of their traffic coming direct, rather than from other sources like search, social, or ads.

As more and better tools become available, they'll be part of a trend that has far-reaching implications on the economy and — as geographic proximity between workers and companies becomes less important — where we live.

We covered another one of these tools, Loom, earlier this year, and the startup recently closed its Series B to continue to build its video and screen recording software.
For the feminine care industry, the rising popularity of menstrual cups is part threat, part opportunity.

On the one hand, reusable cups aren't the ongoing moneymakers that disposable products like tampons and pads are; on the other, they take up far less shelf space and — at around $20 to $40 per cup — command much higher margins. And for consumers, cups are not only a way to cut down on waste, but also often a more cost-effective option, as they only need to be replaced every couple of years.

As interest in more sustainable products becomes increasingly mainstream, menstrual cup startups like Saalt and Nixit have been able to position themselves as lifestyle brands, sold alongside hair-growth supplements and CBD oils at stores like Urban Outfitters and Target. For retailers, health and wellness is a profitable, growing category, and offering eco-friendly products is key to winning with younger consumers in particular.

Despite the difficulty of creating change here, the category is heating up. While category leader DivaCup has grown over 630% in the last 5 years, an even brighter indicator is that Tampax, owned by P&G, has finally launched a menstrual cup.

Unlike many products where companies have the consumer's entire life to fight over brand loyalty, menstrual products become very hard to market after a consumer's childhood, when they're usually introduced to a specific product by their mother. And although it's usually from mother to daughter, companies have tried to circumvent this. In fact, the majority of U.S. elementary schools hold a sex ed program called "Always Changing" which is sponsored by P&G's Always pads and includes free product samples.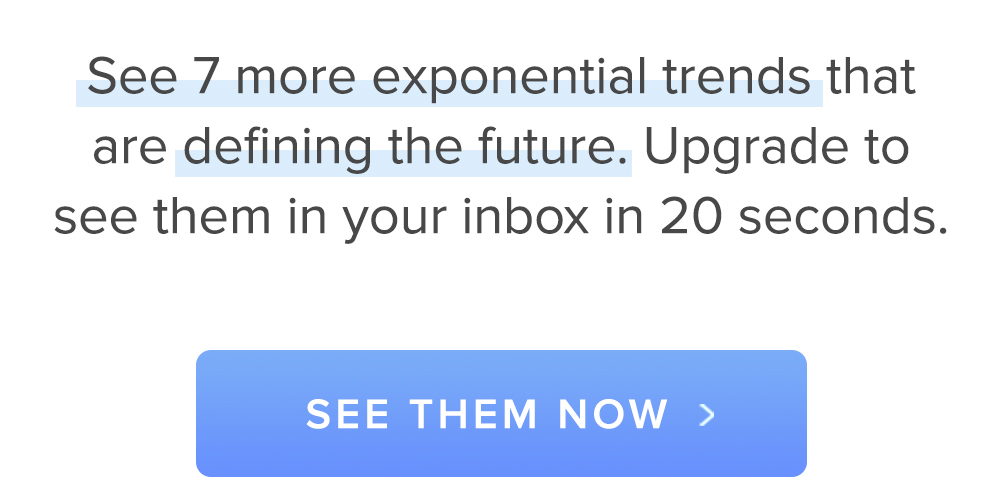 Post by: Glimpse