Rebel Ice Cream, Bagbnb, Nicotine Pouches...
Hey,
As doing good for the environment becomes more and more of a social statement for consumers and businesses alike, carbon offsets are increasing in popularity. What's appealing about carbon offsets in particular is that they allow businesses and consumers to address their negative environmental impacts with money instead of a change in behavior or in business practices.

The goal of offsets is to cancel out the impact of emissions-heavy activities such as taking a flight, driving a car, or ordering a package online. In theory, carbon offsets allow environmental projects to make sense economically, where they may not have before. A company considering building a coal plant could instead choose to build a solar plant, and use the money generated from selling carbon offsets in order to cover the higher cost. The company doesn't have to invest any additional funds of their own to complete the project, and those on both sides of the equation can accrue brownie points in consumers' eyes for making more sustainable choices.

While the idea of carbon offsets was first introduced in the context of business, it has been an increasingly popular topic among consumers. This shows in the data: the rise in online consumer discussion of carbon offsets (orange) is noticeably more sudden than the rise of searches (blue), which includes both businesses and consumers.

While the concept makes sense on paper, though, it's far more complex in practice: accurately pricing certain offsets requires measuring environmental impact far into the future, for instance, and it's hard to know for sure whether certain projects would have been undertaken even without the aid of this additional funding.
A growing number of zero-waste stores are opening to serve the needs of environmentally-conscientious consumers — and while the business model presents a new set of difficulties for entrepreneurs, it could also drive more loyalty than traditional retail.

Packaging-free grocery stores generally sell an array of bulk products such as grains, spices, nuts, pastas, and oils, and offer customers the choice of buying, borrowing, or bringing their own reusable containers when they shop. Advocates of the zero-waste movement — which we covered earlier this year — say this method also helps reduce food waste, because consumers can buy only what they need. Eliminating plastic from stores does mean, though, that zero-waste grocers can't rely on packaging to keep food from spoiling, so they have less room for error when it comes to forecasting demand. As a consequence, they generally have to restock more frequently, which can lead to higher fuel emissions.

Beauty stores are another popular category, often emphasizing the benefits of refilling rather than just recycling. Shoppers can bring or buy reusable bottles and jars and stock up on shampoos, conditioners, creams, and toothpastes — a model that has the added bonus of encouraging customers to come back to the store whenever they run out, giving staff an opportunity to sell them on new products.
How do you sell century-old technology to a new generation of consumers? If you're Hydro Flask, you flip the marketing around to focus on keeping liquids cold rather than hot — a growing need as outdoor activities like camping become more popular.

The brand uses the same double-wall vacuum insulation developed by Stanley thermos in the early 20th century, but it markets it to a population of aesthetically-minded outdoor enthusiasts. In fact, when the company's reps were first selling the product, they filled the stainless steel bottles with ice and sent them to prospective accounts in hot climates, demonstrating how long they kept their contents cold.

Hydro Flask itself has been around for a decade, but it's now tapping into an increasingly environmentally-conscious consumer base. Along with metal straws and reusable tote bags at the grocery store, they've become a low-lift way for consumers to publicly signal their values, even as less visible actions — such as avoiding air travel, buying clean energy, or lobbying politicians and corporations for systemic change — are generally far more impactful.

A water bottle is not just a water bottle in today's world. It's an environmental statement and a key part of many consumers' identities, especially for those who carry them to school. Staying hydrated is almost an added bonus.
First-time parents have a world of unknowns ahead of them — which presents a lucrative opportunity for Babylist, an online platform that's now the third-largest baby registry in the U.S., behind only Amazon and Target.

The company allows users add items from all over the web to their registries, including things that can't be bought in stores, such as diaper subscriptions and housekeeping services. (A cash funds option also gives friends and family the chance to contribute to bigger expenses such as child care or even life insurance.)

A new parent's first birth is one of the times they are most likely to switch to a new brand. Whichever brand can predict the birth earliest then make moves to gain the consumer's trust, the better positioned they are to cash in on a lifetime relationship with the consumer.

Babylist is tapping into this segment of consumers that is generally both eager to plan — users spend a whopping 40 hours building their registries on average — and open to new brands and retailers, as they haven't yet developed loyalties.

Where the growth of e-commerce has hurt traditional brick-and-mortar chains — including bankrupt Babies 'R' Us, which once held the third-place spot — it has helped Babylist: As older consumers become more comfortable with shopping online, expectant parents don't feel like they're alienating older family members by choosing an internet-based registry.
As travelers increasingly skip hotels in favor of Airbnbs and other short-term rentals, many are finding that there is one amenity these alternative choices are often missing: luggage storage outside of the reservation window.

Unlike hotels, which typically offer guests a place to securely stow their bags for as long as they want before and after a stay, many Airbnb hosts don't have the ability to store bags outside of a reservation window. For travelers, this can mean spending the first or last hours of a trip lugging around a suitcase.

Bagbnb is one of several startups, including LuggageHero and Stasher, that is aiming to address this issue with a network of luggage storage destinations in cities around the world. Users pay a daily fee to drop off their bags at a local hotel, store, or restaurant, and can come pick them up again anytime within business hours. Many hosts are also happy to have an option to recommend to their guests, giving the startups a built-in customer acquisition channel.

While travelers tend to book their accommodation in advance, luggage storage tends to be more of a last-minute concern, and search trends bear this out: Bagbnb peaks in popularity in August while Airbnb's seasonal peak is in July.
Kizuna Ai is one of Japan's biggest YouTube stars, starring in ads for instant noodles and the country's national tourism agency — and the fact that she's not a real person hasn't hindered her success.

Virtual YouTubers — or VTubers — are animated characters played by creators, and they're a growing force on the platform. The trend is centered chiefly in Japan, where the popularity of anime has paved the way for their ascent, but there are signs that it is poised to go global: VTuber channels have generated well over a billion views since the beginning of 2017, and many subtitle their videos in English. Western audiences have also increasingly embraced anime in recent years, helping propel it into a $20 billion business, so virtual characters may not be far off.

For creators, advances in motion capture and 3D modeling technology make it possible now to create virtual avatars at home and create content without ever showing their face on camera. Compared to time-intensive traditional animation, these real-time production tools are ideal for the pace of YouTube, where fans expect their favorite channels to upload new videos regularly. There are even apps that allow users to livestream and interact with viewers as their virtual characters.
For the first time in nearly a decade, Botox has a new rival — a wrinkle-relaxing injectable that sets itself apart from competitors with a different cost structure and a new kind of marketing strategy.

Unlike Botox, which is approved for medical uses such a migraine treatment, Jeuveau is strictly a cosmetic product — an intentional cost-cutting move on the part of its parent company, Evolus. It is passing some of the associated savings onto consumers, pricing the product about 20-30% lower than the competition and encouraging them to seek out the product by name through the "Find a Specialist" tool on its website.

The positioning is part of a larger approach to go after younger consumers with millennial-friendly branding and a strong social media presence. (Its preferred hashtag, #newtox, has been used almost 25,000 times.) Patients under 30 are a small but growing segment for Botox-style injectables who are usually seeking preventative treatment to avoid wrinkles before they set in. Selfie culture is one of the forces that's helping propel this demand, and drug makers are cashing in.

While it has already seen early success, there's still plenty of room for Jeuveau to grow. Botox and other botulinum toxin type A injectables were by far the most popular minimally-invasive procedure in 2018, according to the American Society of Plastic Surgeons, with 7.4 million procedures performed in the U.S. alone. Botox on its own generated nearly $3.6 billion in global sales last year.
Vaping was once hailed as a magic bullet for cigarette smokers, but as new health concerns pile up, many people are looking for alternate products to help quit the habit.

One fast-growing category is nicotine pouches, which deliver a hit of the stimulant through small, tea-like bags that users place between their cheeks and gums — kind of like chewing tobacco without the tobacco.

Many consumers report that quitting vapes is even more difficult than cigarettes. One reason behind this may be because of the behavioral economics. With cigarettes, there are practically no sunk costs as lighters are cheap and matches are free. With vaping, this model is very different, where the base device is far more expensive than the consumables. Given the sunk cost, consumers feel more locked into using the product. Of all the options, nicotine pouches are lowest-commitment, priced at around $5 for a tin of 15, which could make them a more effective method of quitting — something than nearly 7 in 10 smokers say they want to do.

The biggest name in the tobacco-free snus space, Zyn, has already captured about 10% of the oral tobacco market in the Western U.S. (where it launched in 2016 before rolling out nationwide this year), and the brand has seen a rise in interest since news of vaping-related deaths emerged in late September.
A wave of healthier ice cream brands is changing the way consumers think about — and eat — the dessert, transforming it from a once-in-a-while indulgence to an everyday treat.

In targeting serious ketogenic dieters, Rebel Ice Cream taps into a fiercely loyal group of consumers who are willing to go the extra mile — even as far as helping Rebel get its ice cream into stores. Rebel does this by offering a sell sheet on its website for customers to bring to their local retailer to convince them to make room in their freezers. So far it lists chains like Kroger and Whole Foods on its website, with instructions to call the store beforehand to ensure the product is in stock.

Even in an age when consumers expect everything instantaneously, Rebel fans are used to being patient: because of the low carb content, the product takes about 15 minutes to soften up out of the freezer, a trade-off that the founders were willing to accept in order to become the go-to choice for keto adherents. As last year's most-Googled diet, keto has seen a surge in new products in 2019, including keto cookies, keto cereal, and keto bagels.

Ice cream, meanwhile, is now something consumers eat by the pint rather than the spoonful — a shift in consumer behavior that can be largely credited to Halo Top, which in 2017 became the top-selling grocery store pint in the U.S.
In the wake of a dramatic shift last year in the legal landscape around online platforms and sex work, hookup sites have had to get creative with how they run and monetize their products.

Sniffies, a location-based men-for-men meetup platform, is exclusively web-based. This is strategic because it allows the startup to make money by offering non-paying users the choice of mining cryptocurrency using their device's CPU or seeing ads — a tactic that wouldn't be allowed in an app store. It also means users can use nudity in profile pictures.

Sniffies is one of the upstarts that's emerged since Craigslist shut down its ultra-popular personal ads section last March. (Doublelist, which we covered earlier this year, is another.) Sniffies is smaller than Doublelist, but it's fast gaining traction, growing from more than one million visitors in March to more than 2.5 million in September. These users are sticking around, too: nearly all of its traffic is direct, and people spend an average of about 23 minutes on the site per visit.

The void left by Craigslist Personals has created an opportunity for new platforms, but these companies now have the challenge of navigating FOSTA-SESTA, a bill purportedly aimed at reducing online sex trafficking that allows platforms and internet service providers to be held liable for facilitating sex work.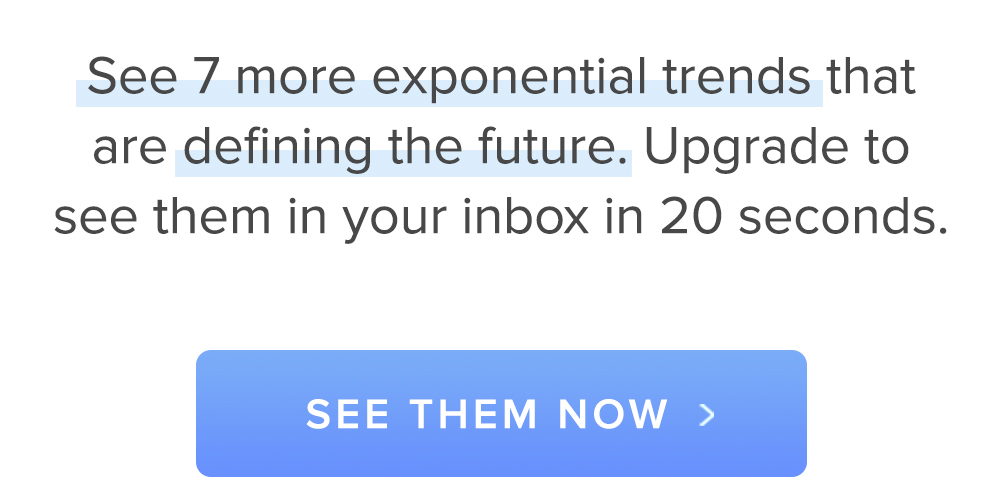 Read →